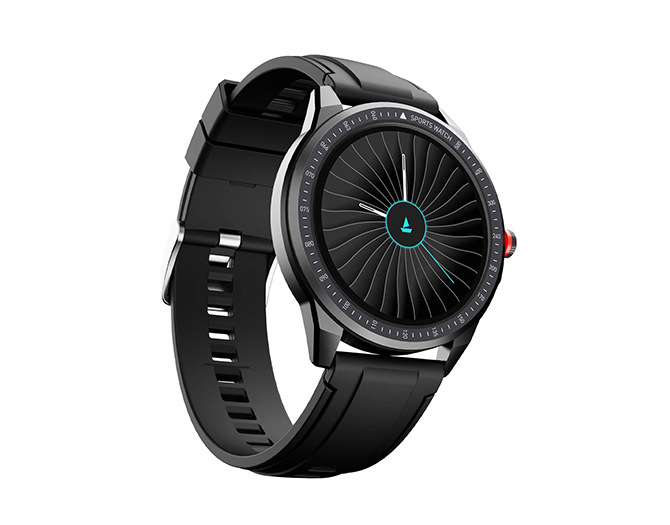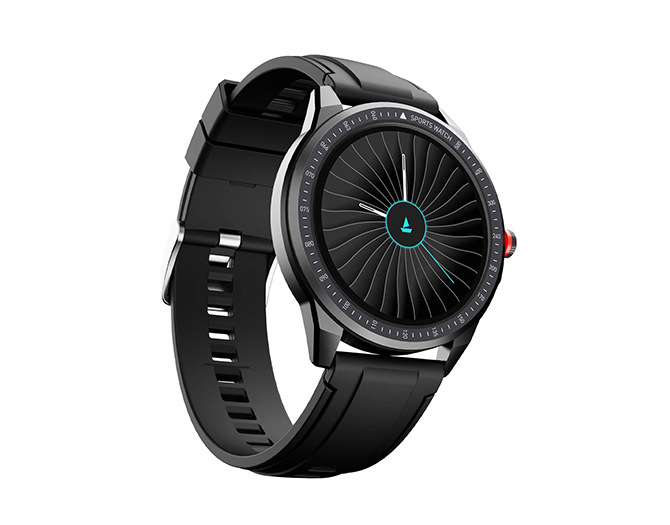 boAt Flash Edition Smartwatch with Activity Tracker,Multiple Sports Modes,Full Touch 1.3" Screen,Sleep Monitor,Gesture, Camera & Music Control,IP68 Dust,Sweat & Splash Resistance(Lightning Black)
boat-flash-edition-smartwatch-with-activity-tracker-multiple-sports-modes-full-touch-1-3-screen-sleep-monitor-gesture-camera-music-control-ip68-dust-sweat-splash-resistance-lightning-black
54% Off RS. 6,990 RS. 3,198.00
1.3"(33mm) LCD display with a round dial that sports complete capacitive and responsive touch interface for effortless control.
The health monitoring feature in the watch helps you keep a track of heart rate & blood oxygen levels.
The daily activity tracker records daily steps taken, calories burnt and distances covered.
10 active sports modes include: running, walking, cycling, climbing, yoga, basketball, football, badminton, skipping & swimming.
Loaded with features, the watch Flash offers 7 day (when in use) battery life so you never miss the fun. Up to 20 days on stand by.
Customize your watch with 6 watch faces to match your style, every day!
Receive all important notifications, from calls & texts, to social media & sedentary alerts, all in one place.
S
it's working extremely well. already one week over, not even once also not charged and i continuously using day and night but still it's showing 6o% charge. battery power is awesome and its working well and it's connecting fast, display quality is super w
P
Wonderful product with amazing features. I have been using the previous noise watch as well which is also good, but the new one has got a whole new set of improved and additional features. A must buy in such a affordable price. And lastly the best part is
S
I want to Say Just Go for It without Over-thinking. Best in class Polycarbonate Light Weight Classic Body. Awesome
A
App is good, well designed. Display is good and is bright even in sun, HD display would have been wow!. Totally Value for Money!
M
Good Smart watch my son happy ???? Display quality very good and battery life 10 days
G
Over all value for money, you can not expect more in this price range.
J
A bit inaccurate when it comes to steps count, but other than that it is quite accurate and useful
M
Battery performance is average, Sleep tracking,BPM, steps are not accurate. App need to connect regularly cause it frequently disconnected.
M
Super.I'm going to cycling going on by the tracker
K
Need to add some more features like boold pluse measurement,Body temperature,Gps,female cycle period,BMI,calculator and compass