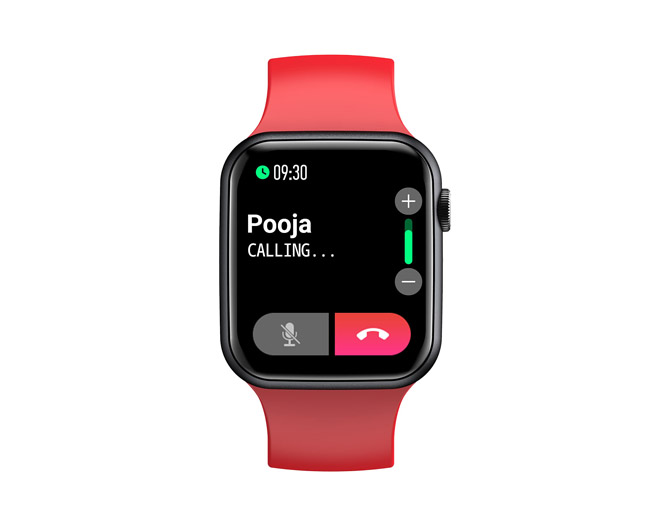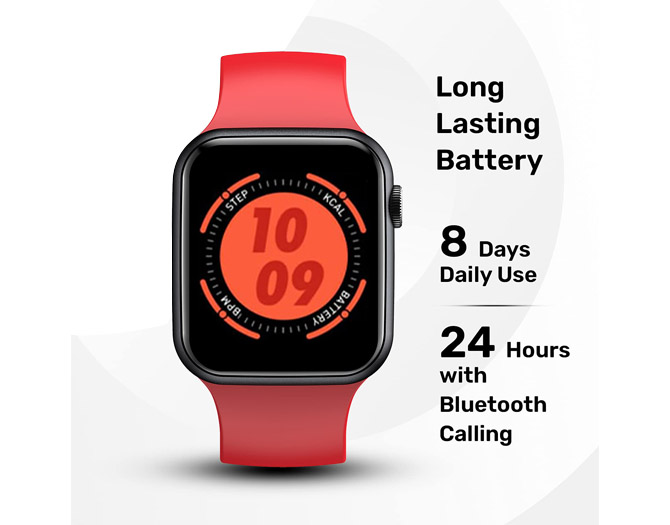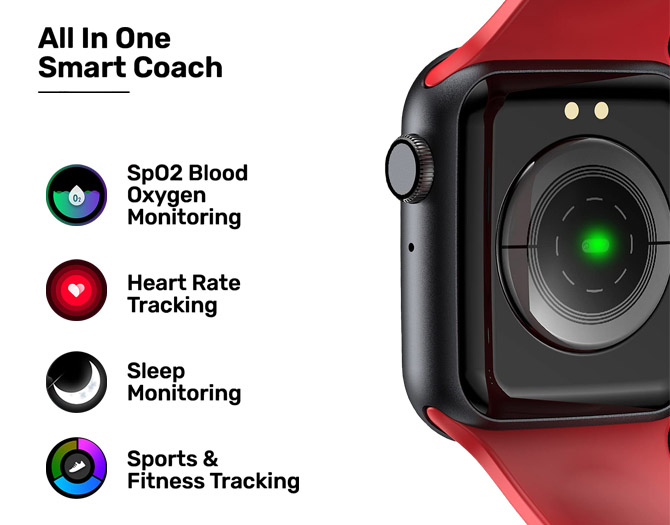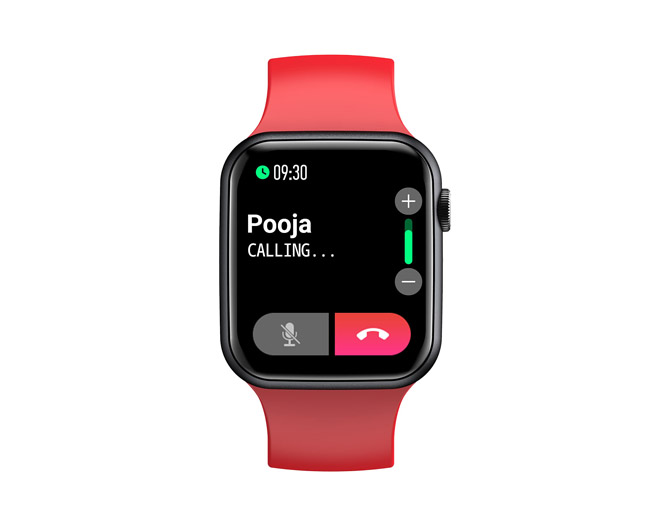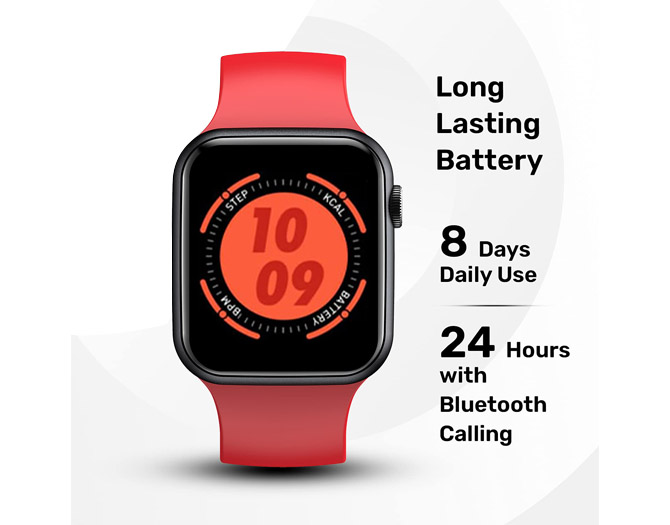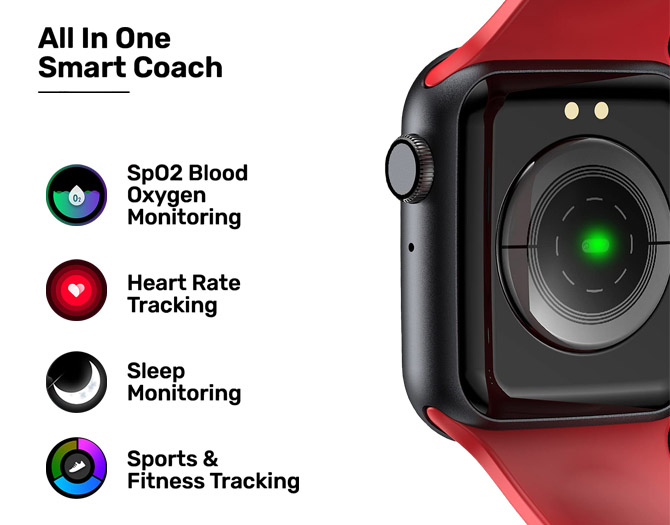 Fire-Boltt Ring Bluetooth Calling Smartwatch with SpO2 & 1.7" Metal Body with Blood Oxygen Monitoring, Continuous Heart Rate, Full Touch & Multiple Watch Faces (Red), M (BSW005)
fire-boltt-ring-bluetooth-calling-smartwatch-with-spo2-1-7-metal-body-with-blood-oxygen-monitoring-continuous-heart-rate-full-touch-multiple-watch-faces-red-m-bsw005
40% Off RS. 9,999 RS. 6,000.00
Bluetooth Calling Watch- Fire-Boltt Ring enables you to make and receive calls directly from your watch via the built-in speaker and microphone. This smartwatch features a dial pad, the option to access recent calls & sync your phone's contacts
How to activate Bluetooth Calling- To enable Bluetooth Calling Function, first connect it to the compatible app. Once connected, manually go to the phone's Bluetooth settings and pair this smartwatch (Bluetooth Name: BSW005). Upon pairing, you will get a notification: Connected for calls and audio.
SPo2 & Heart Rate Tracking - The Smartwatch tracks your real-time Blood Oxygen Spo2 and has 24*7 Heart Rate Tracking. It also has Sleep and Fitness Tracking.
1.7 inch HD Full Touch - Industry Best Display of 1.7 Inches Size Full Metal Body with Changeable Strap - Sleek & Fashionable Metal Body The one-click control mode and honeycomb menu helps you quickly navigate Battery Life- The watch can work for 24 Hours with Bluetooth Calling ( Normal Usage ) 8 Days without Bluetooth Calling
Music Experience On The Go - Equipped with an inbuilt speaker, this smartwatch lets you play your favourite tracks on the Watch without having to take out your phone.
Multiple Watch Faces & Smart Controls - The Smartwatch has multiple Watch Faces. It has Smart controls like Weather Forecast, Alarm, and Remote Control Camera. Get a 1-year assured warranty from FIRE-BOLTT
L
Its a great watch with super amazing calling feature. No other good brand has calling feature. This watch has been loaded with amazing features and I am very much satisfied by using it.
A
First impression is great product at affordable price. Looks exactly like a apple watch. Features work very well and accurate.
A
Loved it! I am super happy with my purchase. Used many smart watches but its safe to say that Fire-Boltt Ring is the best
D
Great product at this price point Good stuff: Battery, display, brightness, ease of use, multiple functions, good fifth option for watch face, calling function is superb, voice clarity is great in that no one will ever know you're taking from a watch.
S
I just bought it yesterday and so far this watch is doing perfectly... It has all the important features, glad it has both calling and AI feature.. so far I m glad that I purchased this watch
A
O2 & Heart rate measurement seem to be accurate
B
Overall the product is good in this price range as it provide many features but sensors are not that accurate.
p
Product is nice.. It's good looking and easly paired with mobile... Batterylife and touch also good.. Value for money..
M
Touch reception is pretty good. Battery life is good too. Overall a good purchase for the price range.
G
The product is nice and easy to use. It has some amazing features. Loved it.
M
I like this watch , great accuracy and good looking design at low price. Battery life is superb.
M
Touch screen better accuracy helpful battery with Bluetooth max 4 days capicity call function also available good watch