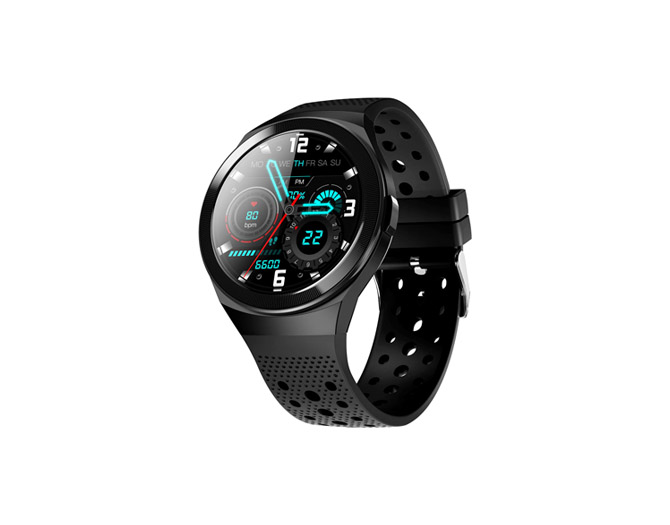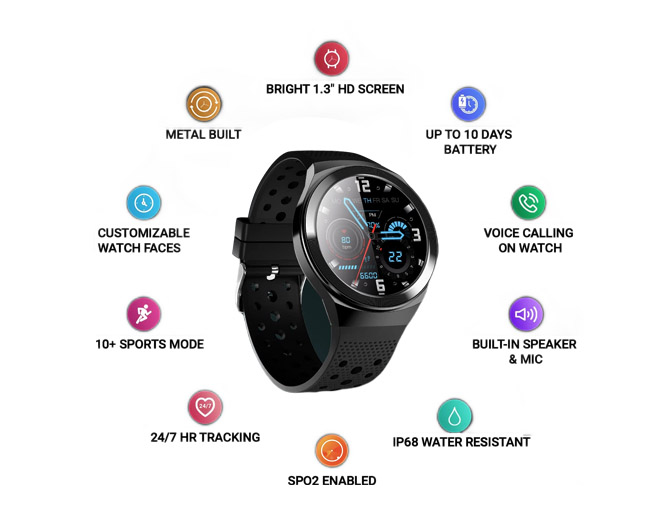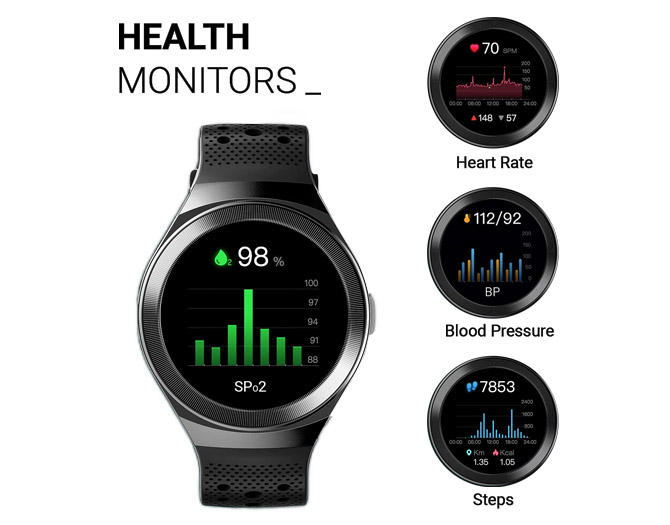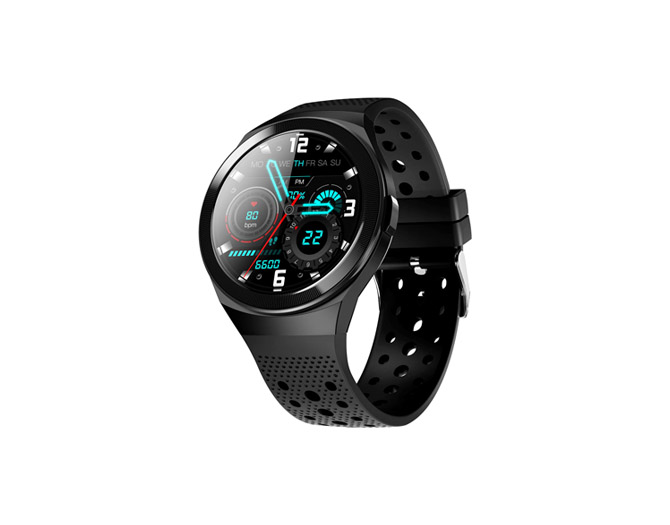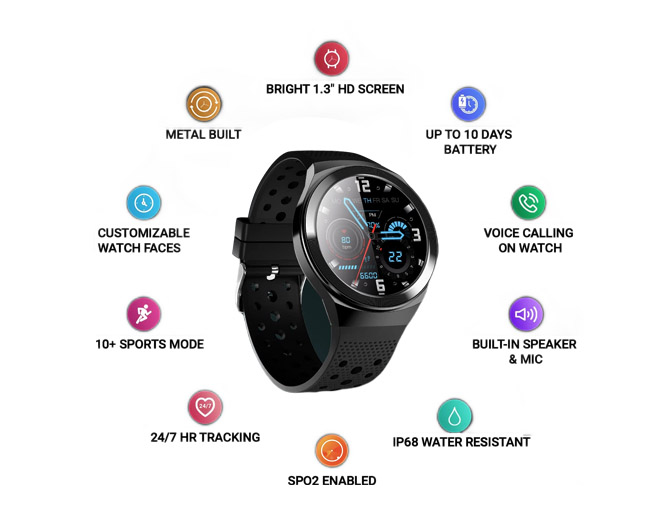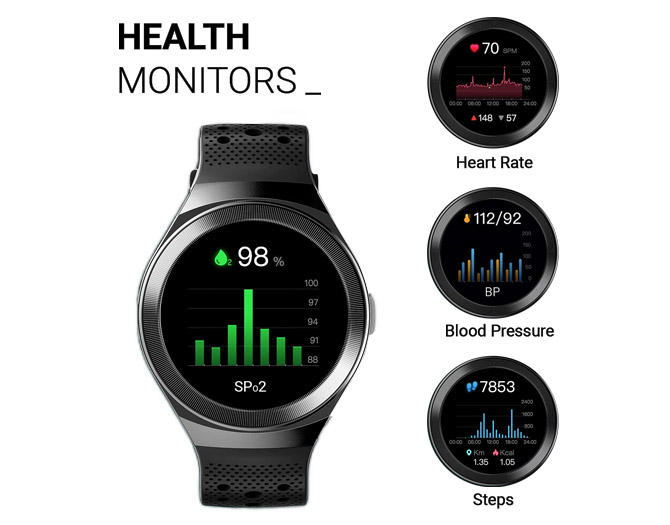 Crossbeats Orbit Sports Bluetooth Calling Smart Watch in-App GPS, Full Touch HD Display, Fitness Tracking, BP HR SpO2 Sleep Monitoring, Multisport Watches, IP68 Rated- 10 Days Battery Life(Black)
crossbeats-orbit-sports-bluetooth-calling-smart-watch-in-app-gps-full-touch-hd-display-fitness-tracking-bp-hr-spo2-sleep-monitoring-multisport-watches-ip68-rated-10-days-battery-life-black
52% Off RS. 9,999 RS. 4,800.00
Bluetooth Voice Calling: Crossbeats Orbit enables you to make and answer voice calls directly from your watch, comes with in-built mic & speaker. You can make calls by dialling the number through the dial pad, or even access the favourite contacts synced to the watch. Note: Phone and smartwatch needs to be paired.
1.3-inch HD IPS display: Rich colours and crisp fonts, an absolute showstopper with the 1.3" sharp HD IPS screen. The Orbit comes with a round full metal case to protect the watch and from unusual falls from the wrist
Health Monitors: We got you a HR tracker, BP monitor, SpO2 level check, women's health tracking and also a sleep monitor.
Secure for Water: Adventures now got a lot more stylish with the Crossbeats Orbit on the wrist! Backed by IP68 water resistant rating. The Orbit smartwatch comes with nano sealing technology around the bezel and the casing to ensure there is no water seepage whatsoever. Stay worry free when the Orbit gets wet be it a rainy day or a quick hand wash. NOTE: Chemicals in shower or swimming pool can damage the watch.
Everyday Adventure: Houses 10 multisport modes to rekindle your interest in sports, ranging from cycling to football, we got them all.
A
A really well packed and sturdy built smartwatch. Definitely recommended for the outdoor folks. The price doesn't hurt your wallet too! Go for it. 5 Stars.
D
Nice clear voice calling experience. Slightly low on volume if outside but otherwise for a smartwatch with Bluetooth calling at this price range, this is a superb choice. Loved the design, simple and minimal.
G
This is one of the best smart watch I found in reasonable cost. It has oximeter, heart beats and blood pressure measurement along with body fitness exercises mode. Also big size screen.
S
The watch looks awesome on the hand and gives a very premium look. The touch screen is flawless and the calling feature works like a charm! The health monitoring parameter are found to be accurate especially the BP Rate and BPM.
S
I have been using this smartwatch for over a month, and I have to say that it's amazing. I have used all the features and can say that it's very accurate.
S
t's ok good to use...value for money
k
Amazing product. All expected features are availabe at reasonable price. Value for money.
P
Very classy watch,A must buy product.
K
All good. Good display. Many things available
A
Budget smartwatch to look out for...