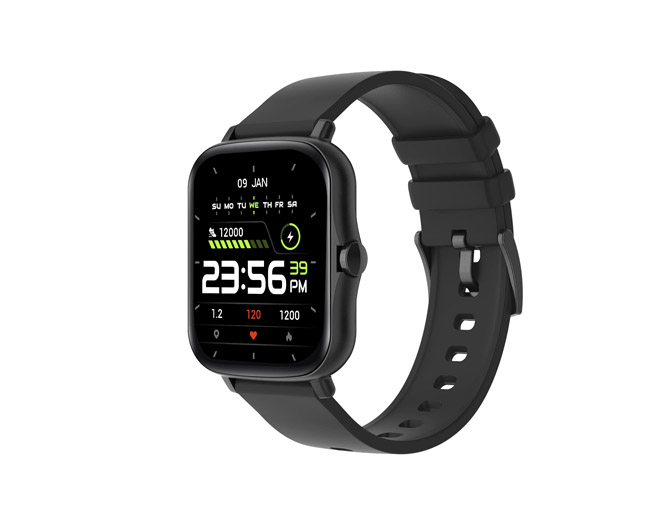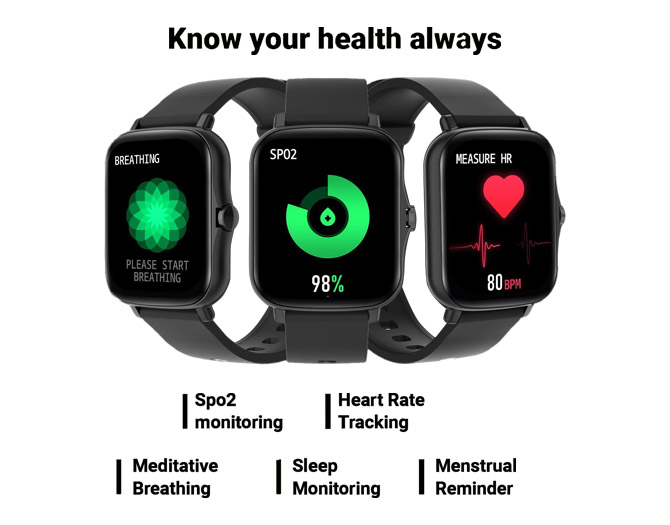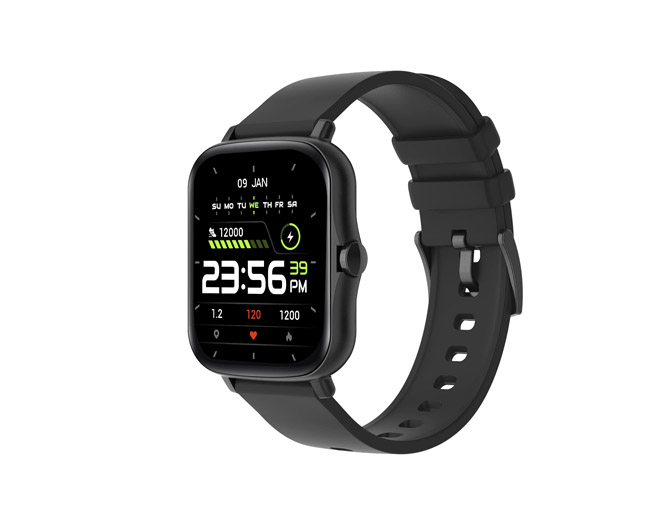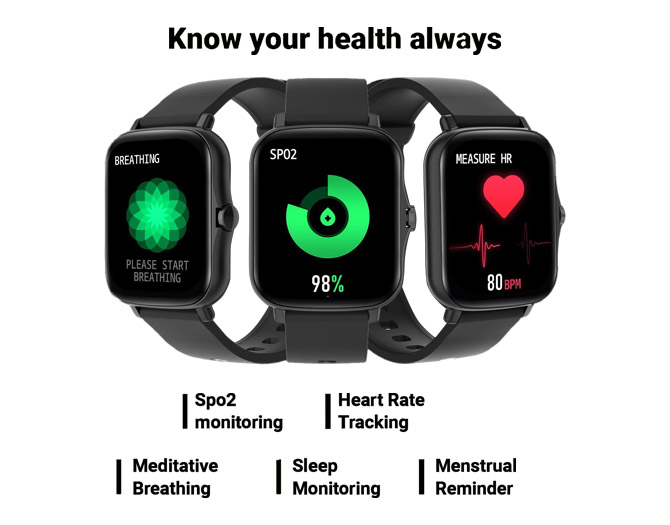 Fire-Boltt Beast Pro Bluetooth Calling 1.69" with Voice Assistance, Local Music, Voice Recorder, Spo2 Monitoring, Heart Rate Full HD Touch Smartwatch with TWS Pairing - Black
fire-boltt-beast-pro-bluetooth-calling-1-69-with-voice-assistance-local-music-voice-recorder-spo2-monitoring-heart-rate-full-hd-touch-smartwatch-with-tws-pairing-black
50% Off RS. 9,999 RS. 5,000.00
Bluetooth Calling Watch- Fire-Boltt Beast Pro enables you to make and receive calls directly from your watch via the built-in speaker and microphone. This smartwatch features a dial pad, the option to access recent calls & sync your phone's contacts
How to activate Bluetooth Calling- To enable Bluetooth Calling Function, first connect it to the compatible app. Once connected, manually go to the phone's Bluetooth settings and pair (Bluetooth Name: BSW016). On pairing, you will get a notification: Connected for calls.
Intelligent Voice Assistance & Voice Recorder- Use the In-Built Voice Assistant to play music, make calls and easily give instructions and command your phone. Record important topics, and conversations and store it in the watch with the help of an Inbuilt One-Tap Voice Recorder & Local Storage.
Connect Earpods & Play & Save Local Music- The watch allows you to connect your earpods and enjoy listening to music with this cross connection. Store your favourite music in the watch as local music. Play favourite music on the watch with the in-built speaker.
SPO2/ Oxygen, Heart Rate- Real-time 24*7 SPO2 / Blood Oxygen tracking, Dynamic Heart Rate Monitoring.
R
Watch is very good. Easy to use. Connectivity is very good with mobile not disconnected. Best features is calling u can received and rejected call and talk with watch with its inbuilt speaker Smooth and fast to use. Best watch in this range. Good quality.
A
Loved the product. I was confused which one to buy. I did extensive research and compared multiple brands and then finally placed the order for this one. Hands down the best product in this price range. No regrets. Beast Pro has got many updates and the B
V
Smart watch is looking good with good features with such a min budget, Me and my friend is already using and his experience is also really good. Way to go Firebolt.
T
I liked this smartwatch. It has very bright display and colors are so natural. You can also set a custom watch face.
S
First impression of the watch is really good. Bluetooth connectivity is effortless, calling is smooth, display is very clear and crisp.
Y
This is an incredible smart watch.
a
It has very good display and lot of features
T
Yes I like because quality is very good.