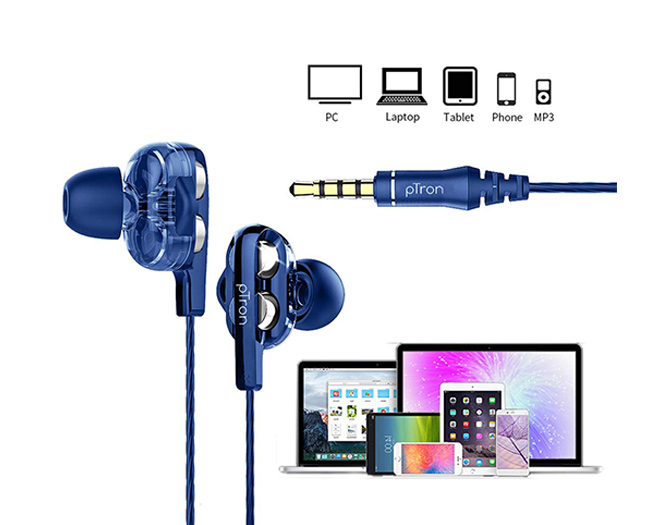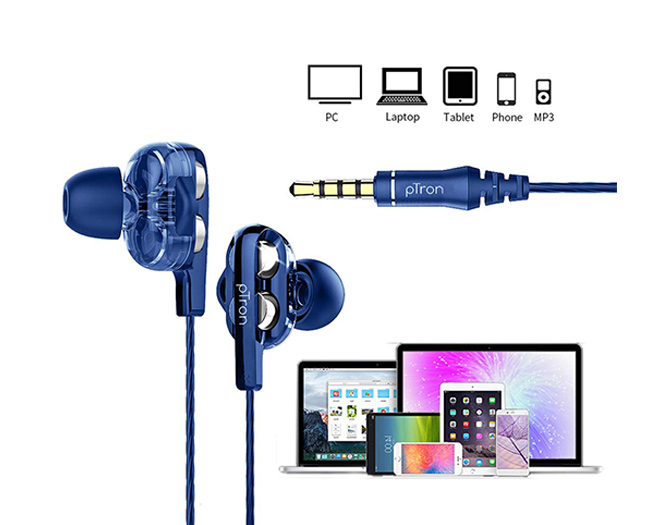 pTron Boom Ultima 4D Dual Driver, In Ear Gaming Wired Headphones with Mic, Volume Control & Passive Noise Cancelling Boom 3 Earphones - (Dark Blue)
ptron-boom-ultima-4d-dual-driver-in-ear-gaming-wired-headphones-with-mic-volume-control-passive-noise-cancelling-boom-3-earphones-dark-blue
69% Off RS. 1,900 RS. 589.00
In-ear Dual Driver Wired Earphones with Stereo Sound & Bass
In-line Remote Control with Mic, Music & Call Control. Speaker Sensitivity: 101dB±3dB. Frequency Response: 20Hz~20KHz. Mic Sensitivity : -42dB±3dB
1 year manufacturer warranty
Dual Driver Ensures Better Sound Separation; Ergonomic Design; Passive noise cancellation
Comfort & Durable; Gold-plated 3.5mm Audio Jack; Widely compatible with 3.5mm Audio Port Devices; 1.2m Tangle-free Cable
On-the Cord Remote Control with Mic & Volume Control
Premium Design & Durable Material
N
Sound is amazing. Premium Design & Durable Material of this product looks very stylish.
A
Build quality is awesome even at such an affordable price.
N
Nice product for gamer like me. Best sound quality while gaming.
P
The sound is really nice and crisp clear. Noise cancellation is also really good.
S
Below average audio | Gets the job done
V
Good but you get an echo while gaming and bass is no that good. But nice for the price if you just looking for a normal headphones with mic
s
Headphone is good and fits correctly. Good audio output and suitable to hear pleasant slow music but to hear rock metal and bass it's not so good.
S
At this range good headphone
K
Good for listening bad for talking